Vertical baling press – P100T/P120T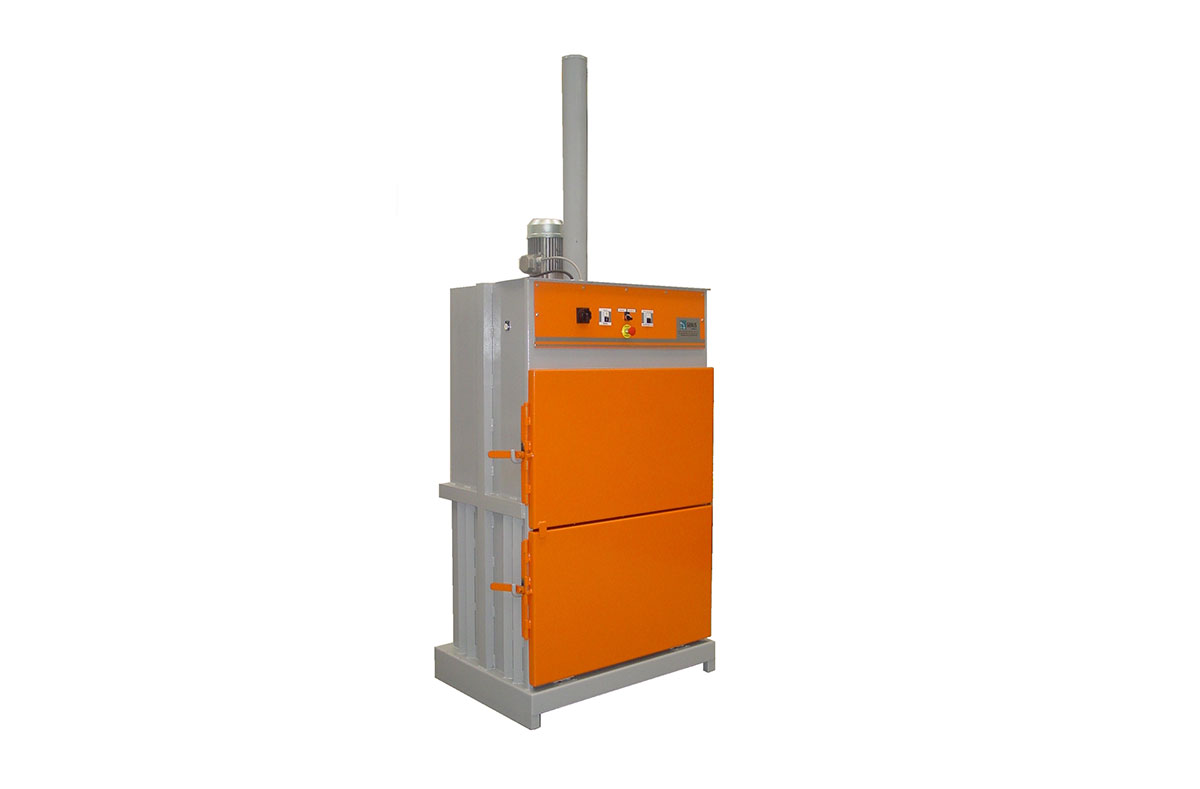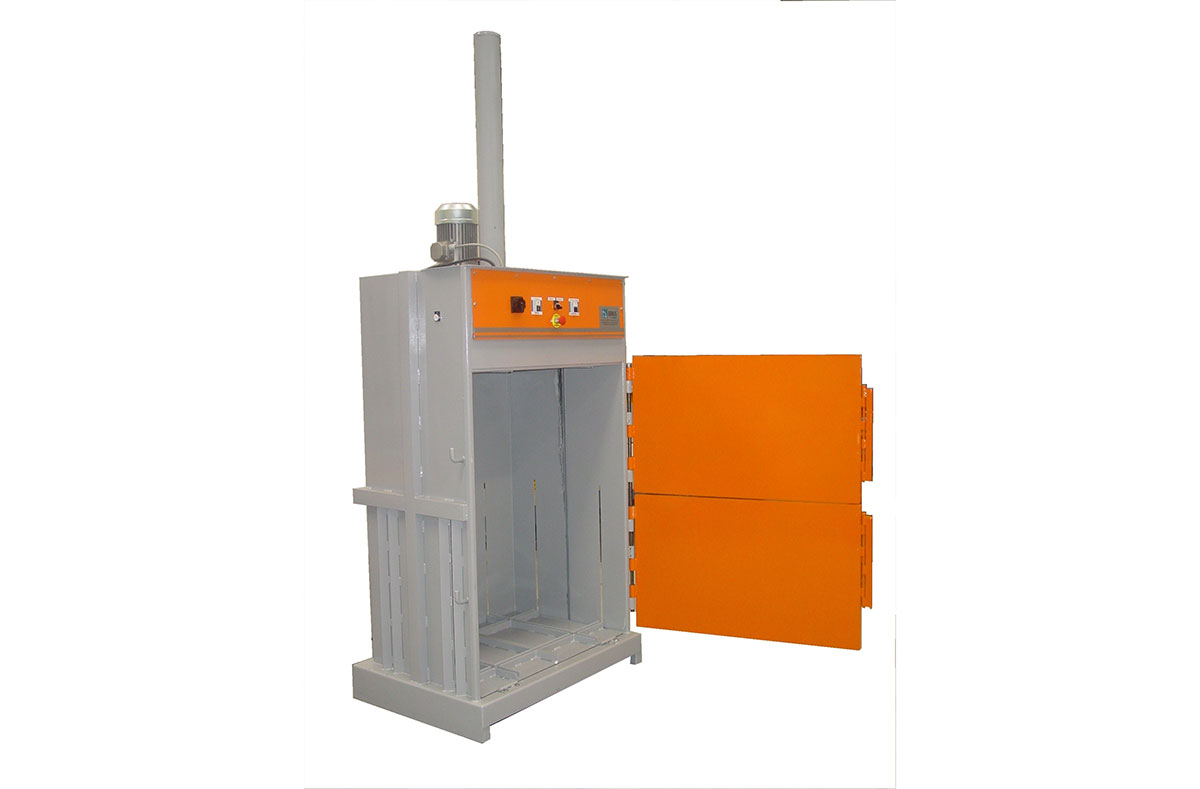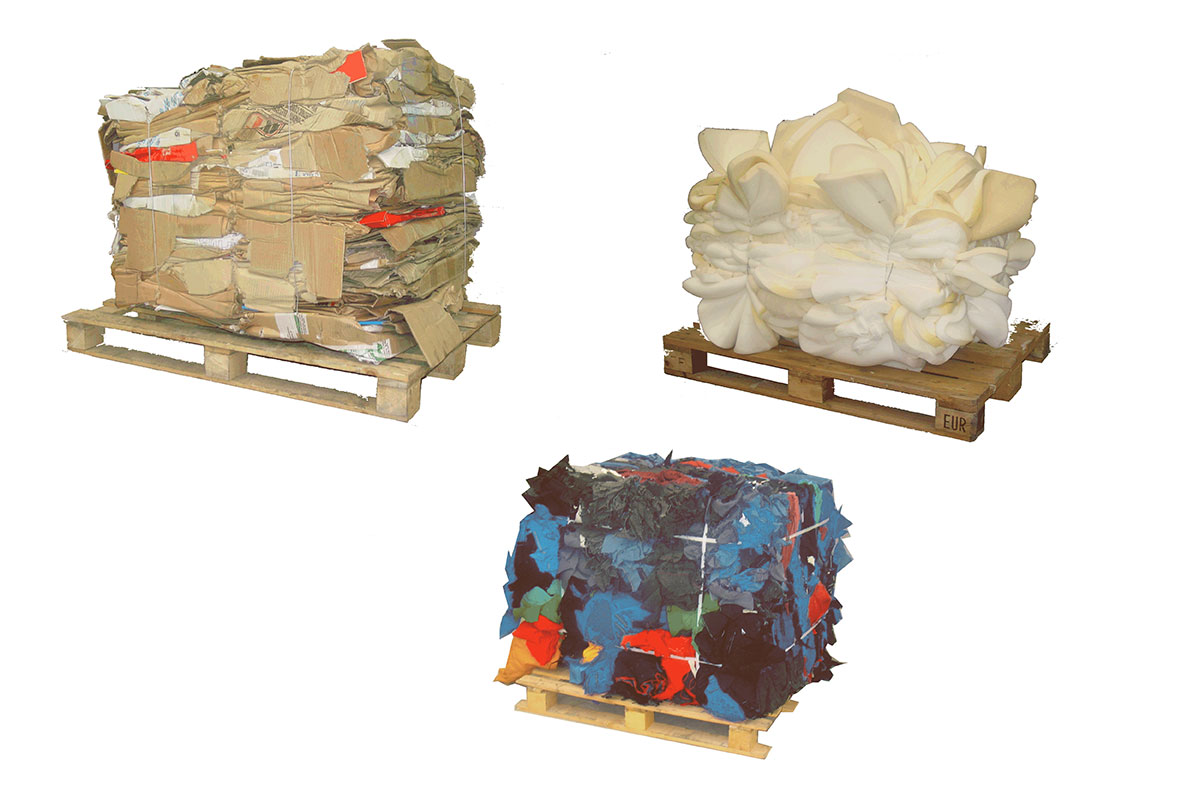 Ideal for compacting paper, cardboard, nylon, plastic bodyshells, leather, fabric and similar materials, cans and empty drums.
Automatic operation with control buttons on the electrical panel and pressure switch allowing the pressing plate to rise automatically once the pressure has been reached.
Technical features of the P100T/P120T vertical baling press
– Built-in hydraulic control unit with a hydraulic oil tank capacity of approx. 30 l
– Three-phase power voltage 380 V 50 Hz
– Compliant IP 55 electric panel
– Total pressing time: 35" normal.
– Mechanical bale expulsion
– Pressing plate with internally notched slits
– Pressing force: 10 tons for the P100T and 12 tons for the P120T
– Compacting chamber dimensions: 800x700x1200 mm
– Overall dimensions: approx. 800x700x 2400 mm
– Bale weight: 15 to 100 kg depending on the type of material
– 3 kW electric motor (4 HP)
– 2 to 4 front grommets for bale tying