HD plastic shredding system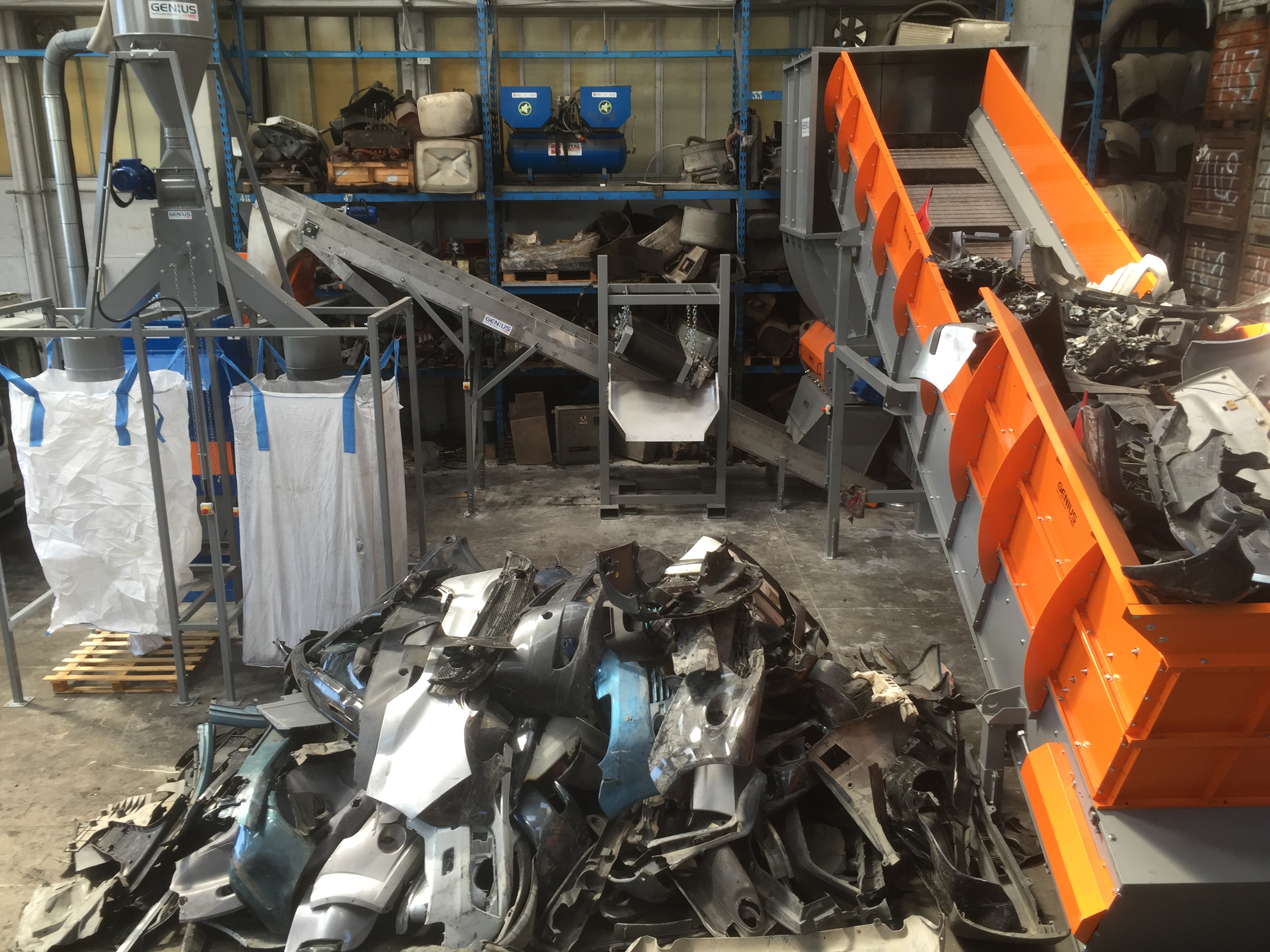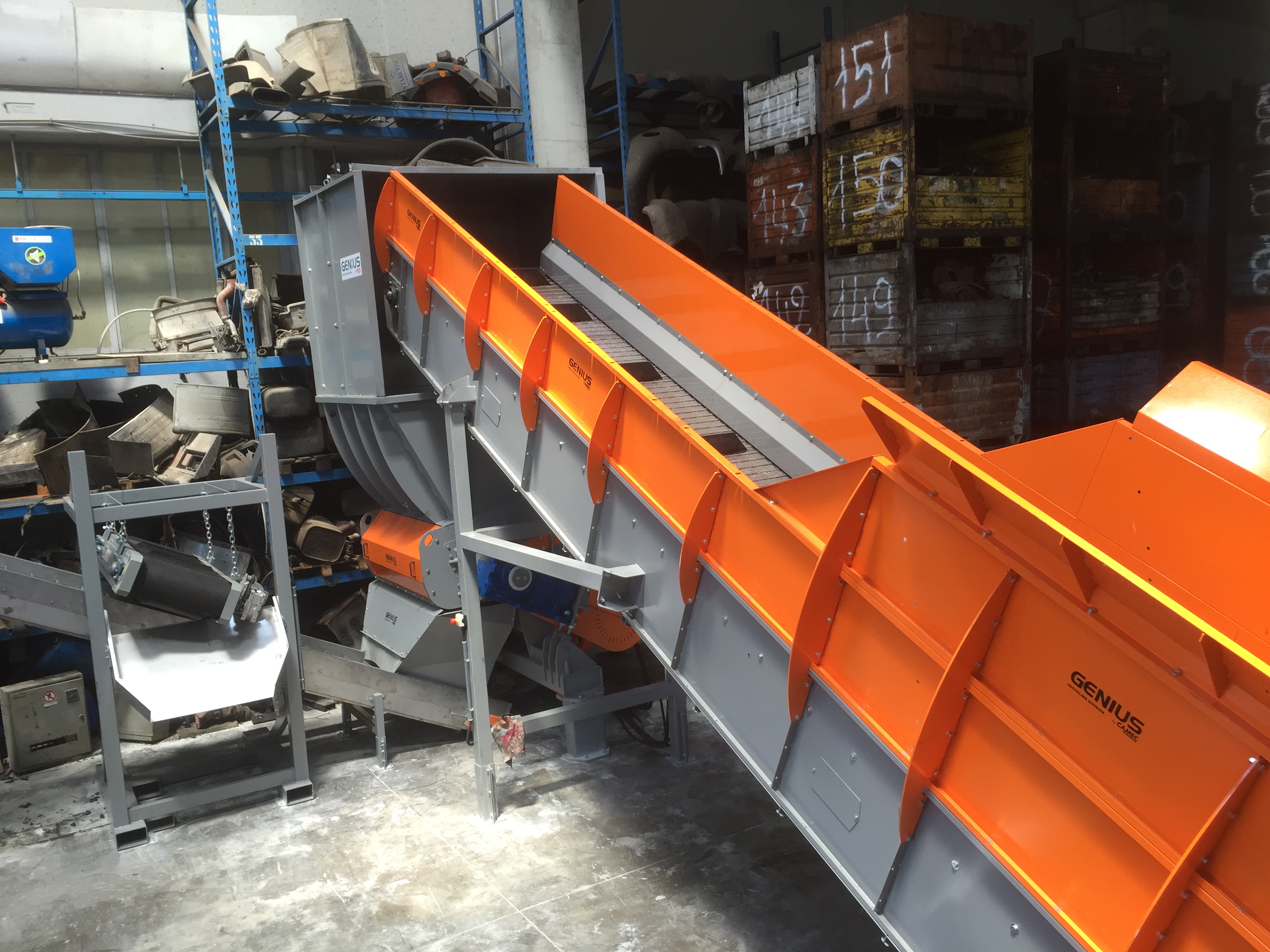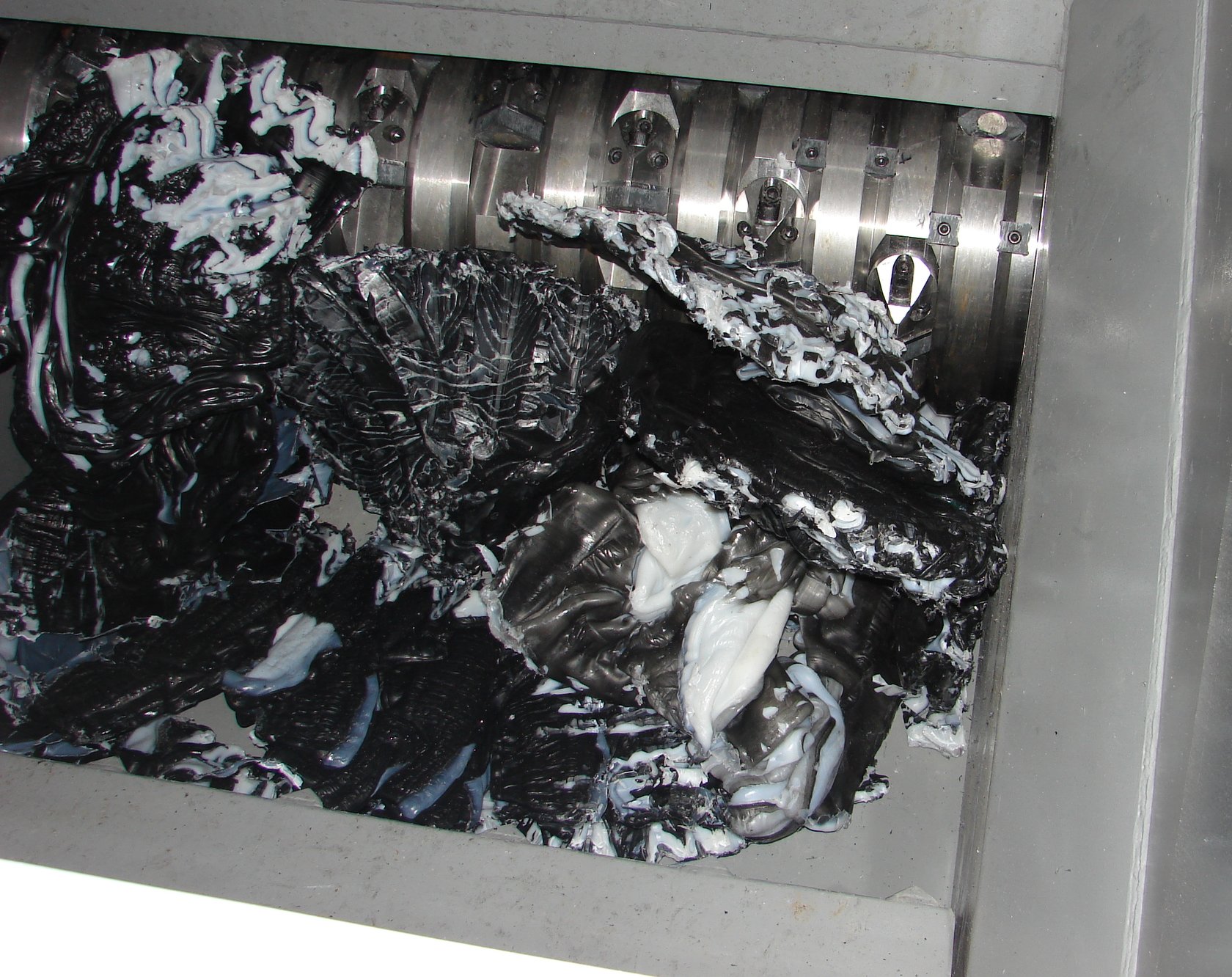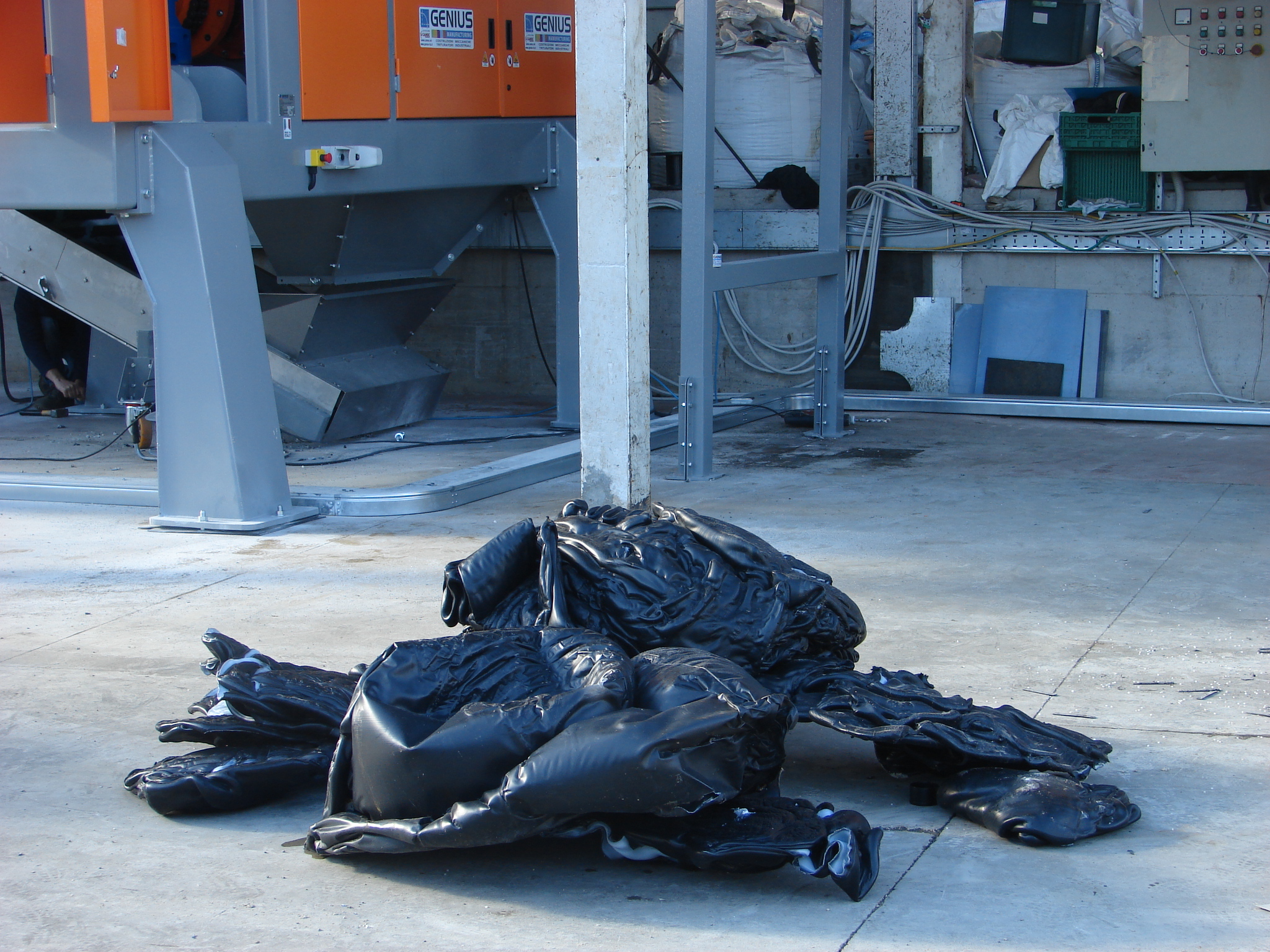 In addition to processing bumpers, plastic tanks and plastics, this version can also process high density plastic purges.
Here too, the grinder reduces the material to a particle size of 50-60 mm and removes metal parts that may have been stuck inside the casings.
Technical features of the HD plastic shredding system
The special rotor guarantees a clean and continuous cut, avoiding unnecessary overheating of the material and minimizing the energy required for grinding.
The plastic material processing continues through a magnetic separator which removes the ferrous parts of the ground material. The remaining material is transported by a conveyor into a mill where it undergoes final processing, which reduces the material to a particle size of about 15 mm.
Unloading is done automatically into "big-bag" containers. Variations on this type of system depend on the required characteristics of the output material. The size requested, colour sorting and presence of dust to be removed.
Customisation options for the HD plastic shredding system
– Mill grid Ø8 / Ø10 / Ø12
– Dust removal system for ground material; before being stored in bags, the material is treated with a dust remover to remove particles that are too small and pollute the plastic mix
– Optical plastic sorting system by colour and/or transparency.