WEEE R2 – R3 – R4 processing system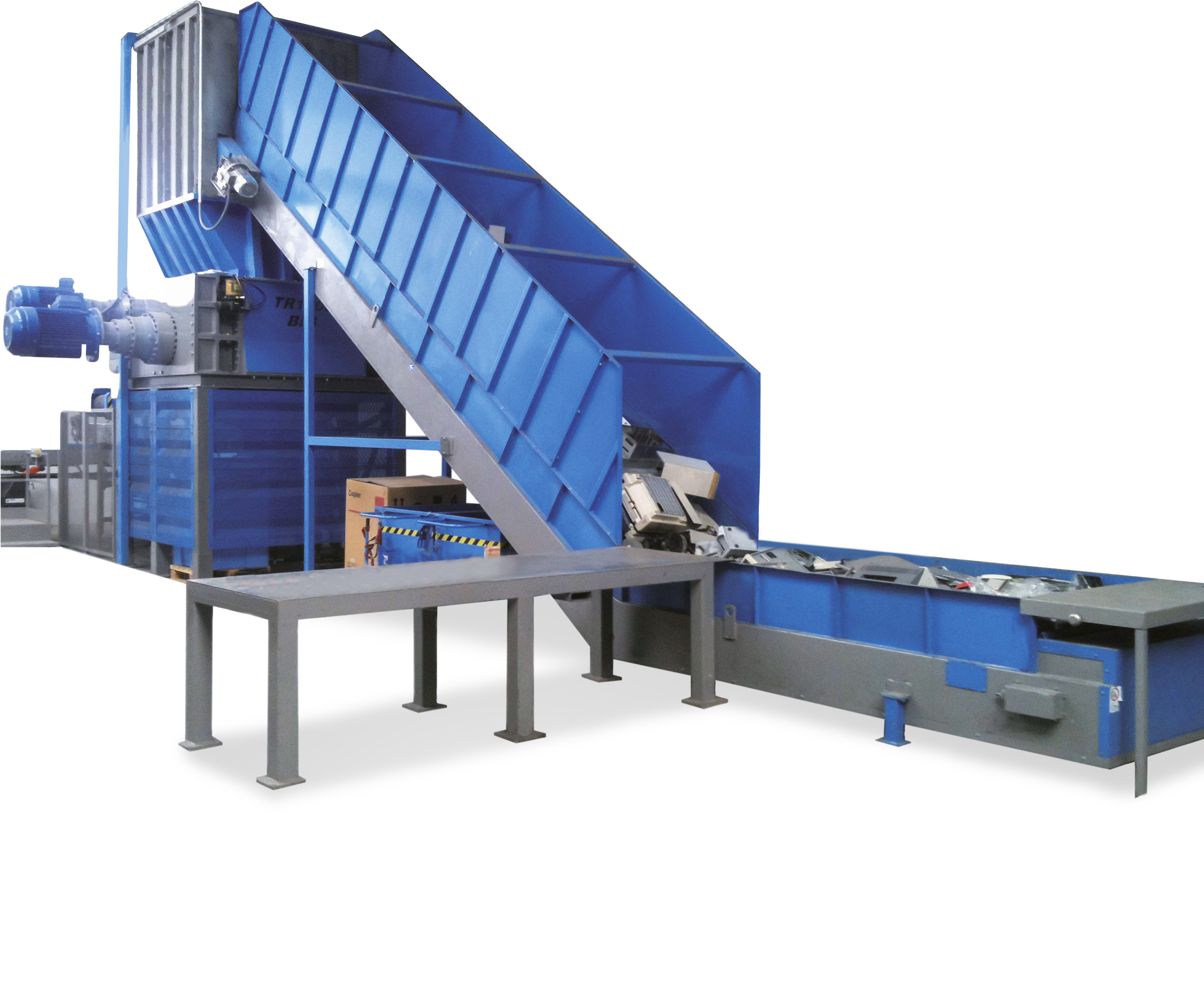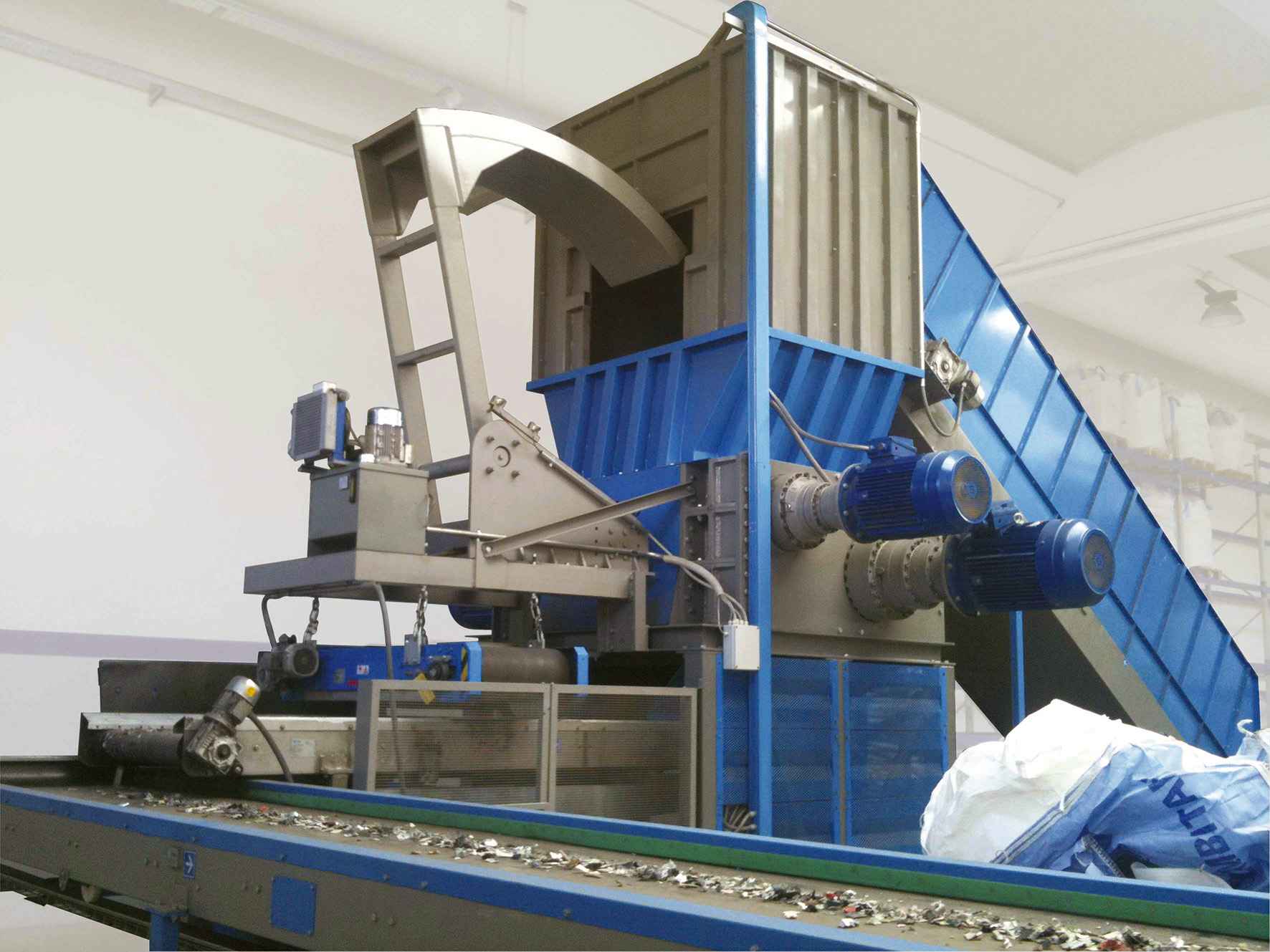 Camec WEEE (Waste Electrical and Electronic Equipment) processing system is a set of connected machines coordinated logically by dedicated software. They have a treatment capacity of 1000 – 1500 kg/h, able to transform any type of R2, R3 or R4 electrical and electronic equipment waste.
There are five main machines that can be arranged according to the customer's needs. The process begins with the preparation of the WEEE to be shredded. Materials that are potentially harmful and wearing for the shredder blades are removed manually by the operator. The de-polluted WEEE is then loaded onto the conveyor which transports the material to the loading hopper. The material is shredded by a variable power two-shaft or four-shaft shredder. The material exits the shredder with a size of approximately 30 mm and is extracted by a conveyor positioned adjacent to a magnetic separator that separates the metallic material, discharging it on the side of the machine where a container can be placed. The resulting material then passes into a machine that uses induced currents to remove and discharge non-ferrous metals. A dust extractor removes dust that could pollute the separated material. The WEEE processing system can separate ferrous metals, non-ferrous materials, plastics, circuit boards, transformers, small motors, electric cables, batteries, capacitors and mixed waste. Special configuration for the processing of refrigerators, washing machines and dishwashers using lacerating blades.