Yesterday, 24 JANUARY 2021, the 3rd INTERNATIONAL EDUCATION DAY was celebrated all over the world, an opportunity to highlight the primary role of education in building sustainable development, widespread human well-being to build peace and harmony with environment, values that have always been promoted by CAMEC that supports all those companies focused on the valorisation of waste to respect the environment in which we live
CAMEC's Mission, based on an environmental sustainability culture, is fully aware of the fact that the Planet's resources are not infinite and must be preserved with care, without waste, respecting ecosystems, and biodiversity.
Taking this in mind, CAMEC highlights, in addition to separate waste collection, the importance of COMPACTION OF WASTE and proposes, especially for those companies that accumulate a lot of production or packaging waste, the PRESSES and the CAN CRASHERS, machines that can press waste to reduce the space they occupy and facilitate the relevant handling.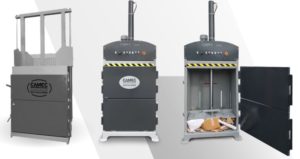 COMPACTION is a gesture of further attention towards the environment, with very interesting savings aspects also for companies, which will be able to:
improve the efficiency of production and logistic space
save on travel costs
optimize the work of their employees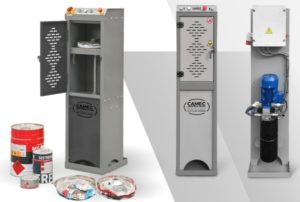 By supporting the ENHANCEMENT of WASTE, we can create and spread a social culture of respect for the environment, the basis of an EDUCATION that is attentive to giving people the knowledge to build a better future.
Discover our COMPACTORS on:CAMEC_presse-compattatori_P-SB
CONTACTS: Tel. 049-552115 – Email: commerciale4@camec.net – Web: www.camec.net