Corrective maintenance
Corrective Maintenance is necessary in order to extend the life of machine wear parts, keeping them in good working order over time and replacing them when necessary.
Corrective Maintenance can include the installation of new components, updating of existing parts, implementation of new technologies or adaptation to comply with the latest standards and regulations.
These actions are performed with precision and attention, to minimize interruptions in production and maximize ROI for our customers.
Preventive and Corrective Maintenance tasks are extremely simple to perform because CAMEC machines are equipped with automatic openings and easily accessible service compartments: this makes maintenance tasks significantly quicker and simpler, allowing machine downtimes to be cut by half.
CAMEC offers Corrective Maintenance actions carried out by its specialised personnel, who can work directly on the customer's site, ensuring very short lead times to restore full functionality of the machine.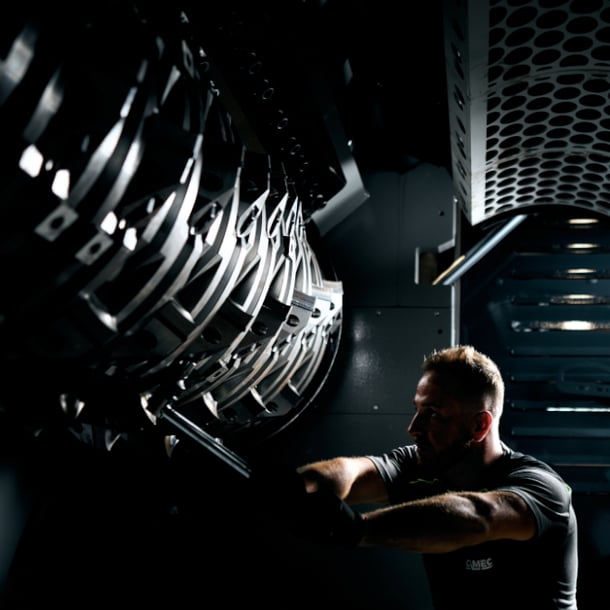 Camec is the perfect choice for your assistance and maintenance requirements
We offer a precise and professional maintenance service for your machines and plants, carried out by specialised technical personnel.
Our aim is to guarantee timely and efficient assistance, both on your site and at our workshops.