The recycling of waste – domestic or industrial, urban or special – is a fundamental step for every production reality and every public administration called to deal with the problem of waste management.
National and European Union regulations have been underlining for years the importance of having efficient plants for the recycling of urban and industrial waste, with a view to protecting public health, respect for the environment and effective recovery of all raw materials potentially reusable. Having an efficient recycling plant, in fact, guarantees:
economic advantages, since a allows to recover useful raw materials and to save on waste disposal costs
environmental benefits, since recycling saves energy and reduces CO2 emissions
advantages in terms of production efficiency, since treating production waste internally allows you to optimize the activity of your organization or company
But what are the characteristics that make a recycling plant truly efficient? There are certainly many factors to take into consideration, but a particularly important role is played by the ability to customize the system and to study, organize and size it based on the customer's needs and the expected results.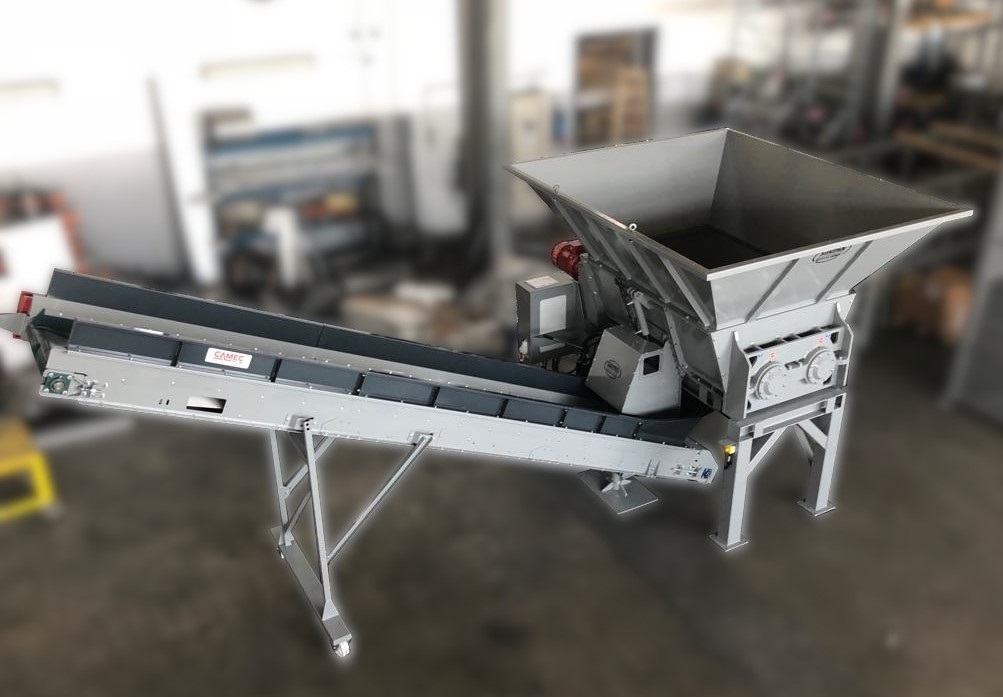 The customization of recycling plants is the heart of CAMEC's ​​offer: the single-shaft and double-shaft shredder models, as well as four-shaft shredders, in fact, can be modified and customized according to the specific needs of the customer, with the addition of elements and technologies designed ad hoc for each individual project.
Emblem of CAMEC's ​​ability to effectively manage customized projects is the shredder-mixer of organic waste built for the Municipality of Tivoli (RM). In fact, the municipal waste collection company had a very specific need: it needed to equip itself with a shredder capable of treating the organic fraction of USW (Urban solid waste) and also related materials, such as wood waste. The machine, however, did not have to limit itself to shredding the waste but also had to mix it, creating a uniform mixture that had to reach a specific consistency before being transferred to a special digester.
To meet this particular need, CAMEC designed and built a machine equipped with special mixing blades, capable of shredding and mixing waste at the same time. The machine was equipped with a control system that allowed the ground material to be discharged only when the required level of uniformity and consistency was reached, and a discharge compartment was added to it for the collection of the mixed material, necessary to coordinate its subsequent movement to the digester.
The machine project was welcomed with great favor thanks to CAMEC's ​​ability to understand in detail the peculiarities of the customer's needs and to provide a tailor-made solution, developed in a customized way and designed to provide the right answer to each specific problem.